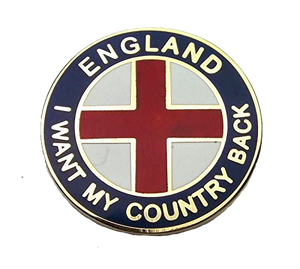 "England - I Want My Country Back" Pin Badge
Remember a time when it was ok to be PROUD to be English?

It is time we rose up against the PC Brigade and… We are the English and we bow to NO ONE... EVER!
Time to TAKE OUR COUNTRY BACK!
---
We Also Recommend